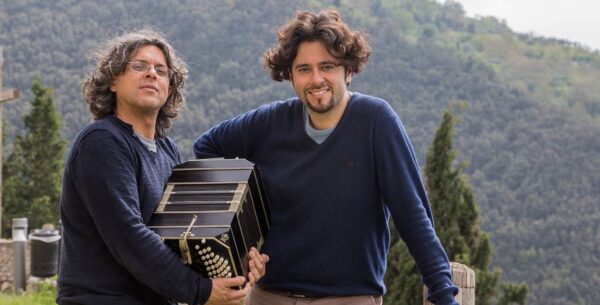 DUETTANGO Cesare Chiacchiaretta & Filippo Arlia
Bandonéon and piano
Second appointment of the season "Musica in Cantina" with a program dedicated to Argentine music interpreted by two musicians of the highest level.
Duettango received the "Piazzolla Award 2018" for the best record of the year from the "Astor Piazzolla" Foundation of Buenos Aires.
DUETTANGO

CESARE CHIACCHIARETTA, bandonéon
FILIPPO ARLIA, piano
PROGRAM
L. Bacalov: The Postman
C. Gardel: Por una cabeza
A. Piazzolla: Primavera Portena
A. Piazzolla: Milonga del Angel
A. Piazzolla: Adios Nonino
A. Piazzolla: Tanguedia
A. Piazzolla: La Muerte del Angel
A. Piazzolla: Escualo
A. Piazzolla: Violentango
Admission: € 10 – Up to 12 years old free of charge
Glass of wine offered.
From 8pm on sale gastronomic snack by Tigre Amico of Sirolo.